RADECS 2021 - Women in Engineering Abstract
STEM career path: challenges and personal experience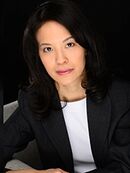 Chiara Tran Thi
OHB System A.G.
Ms Chiara Tran Thi will share her personal experience as a woman in STEM, about the access to education and the importance of information exchange.
Ms Chiara Tran Thi will give an overview of the advantages that could derive from bringing more diversity and breaking the so called "glass ceiling" in the industry.
Chiara Tran Thi received her BSc and MSc degree in Electronic Engineering from Politecnico di Milano in Italy.
Ms. Tran Thi has contributed to more than 20 space missions and projects, from higher Environment and Satellite level down to the Electronic Components, from Earth Orbit to Interplanetary missions.
Along with the work on higher Class space missions, Ms. Tran Thi is contributing to the qualification of commercial based experiments for Human Space Flight to be used inside or outside the Columbus Laboratory module of the International Space Station (ISS), by performing radiation analyses, providing support for testing and test data analysis.
Ms. Tran Thi gained an international professional background and education in Italy, Germany, France and Spain.
Ms. Tran Thi is working in the space industry covering subjects such as Radiation Effects Engineering, Radiation Hardness Assurance, Radiation Environment analysis.
Furthermore, Ms. Tran Thi is currently completing her studies in the field of Astronomy and Astrophysics, working on a high mass X-ray binary stars system.