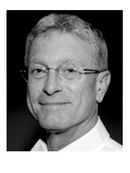 Robert Ecoffet, as the RADECS President is coordinating the RADECS General Assembly. The RADECS General Assembly is the annual meeting of the RADECS assoziation.
The RADECS Association General Assembly will take place on Thursday September 16, 2021 from 14:00 to 15:00 (CEST) in the Conference Hall.
Like other Conference events, remote connection will be available from the RADECS 2021 Conference Live Streaming platform for participants who will not be physically in Vienna. The meeting agenda is:
Final feedback from RADECS 2020
RADECS 2022 (Venice, Italy)
NSREC 2022 (Provo, Salt Lake City UT, United States)
Short status for RADECS Conferences in 2023 (Toulouse, France), 2024 (Gran Canaria, Spain), 2025 (Saint Petersburg, Russian Federation)
Status on recent and planned workshops
Feedback from the audience

All Conference attendees are welcome!
A first feedback from RADECS 2021 will be given at the Conference closure on Friday, September 17, 2021.